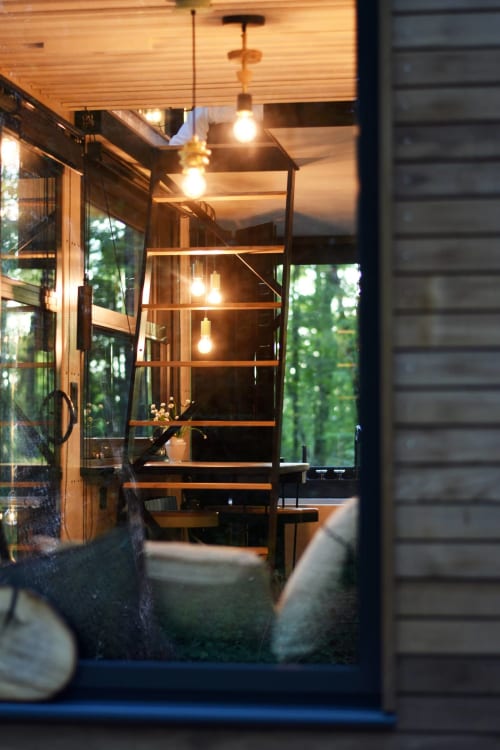 TINY HOUSE
A UNIQUE STAY SURROUNDED BY NATURE...
         Stay in the heart of the forest, in the calm and totally disconnected. Inspire is an invitation to return to nature, return to the essential. A call to refocus on yourself, the people close to you, the present moment.
    The Tiny Inspire is designed and built made to measure with
noble and ecological material.
Here the interior and exterior merge ; the comfort and the natural elements harmonize in all seasons .